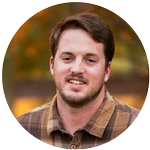 8055919931

805-459-7768 cell phone

mike@navslo.com
1170 Main St
Morro Bay CA, 93442
Receive Email Alerts from Me
Navigators Real Estate - Premier Agents
CalBRE 01977611
Let me take a moment to introduce myself. My name is Mike Aanerud and I am a born and raised resident of San Luis Obispo County. Growing up in the small town of Los Osos, California as part of a family of four, my childhood was full of excitement and opportunities.  Coming from a loving family, I learned early the importance of family values and strong moral and ethical standards. My big brother Matt and I were best friends growing up and always stayed busy outside in our front yard. Whether we were practicing in the driveway to be pro hockey players or learning how to shoot BB guns in the back yard with our Dad, we were always learning something. There are few better memories that I have than the days of coloring Easter Eggs in my Moms kitchen or the whole family around the Tree on Christmas morning.

As I got older, one person quickly captured my attention in life. This cute girl that sat behind me in my Sophomore years French Class. She was kind of pesky at first but soon a major crush developed. We shared the common interests for family and the love of surfing. We were in the ocean 7 days a week and taking everything in that the Central Coast has to offer. Whether we were surfing, skateboarding, swimming, fishing, backpacking, spearfishing or snowboarding, we were always together.
Being blessed to rent our first home in Morro Bay, we lived just 5 minutes (skateboard time) down the road from the Morgan's family. The Mistretta and the Aanerud family grew much closer in 2007 when Morgan and I tied the knot at Robert Hall winery in Paso Robles.
At this time, my professional career goal was to become a firefighter/EMT for the City of Morro Bay. Working 6 consecutive fire seasons and traveling to some of the worst California wildfires, I feel so fortunate to have gotten the opportunity to help others during their most challenging times. Simultaneously I began learning the skills of vineyard management in our local wine region and the skills of a wine educator. I began taking courses at Cuesta College in vineyard management while also working to finish my degree in Business Administration with a concentration in project management. In 2010 I decided to leave the fire service in order to be able to spend more time at home and with my family. Taking on the career in vineyard management and a professional wine educator, I worked for 6 years learning the most technical parts of the wine industry. Gaining experience in grape growing, wine making and world wine exposure, my wife and I decided that we wanted to stay in Paso Robles for many years.
In 2012 my wife and I worked with our local real estate agent and purchased our first home in Paso. Knowing that it was in the best interest of our family to own a home and build personal wealth, we worked very hard to close a "short-sale" deal that took 5 months. Although at this time we were both making about $15 per hour and had no real savings, we found that with hard work anything is possible.
Finally, the most exciting news finally came to Morgan and I. The news that we had been wishing upon for the past 8 years. In December 2014, we were expecting our first baby and on December 24th, little Oliver came into our live. Those memories that I had as a kid is what we wanted for him and there was nothing that was going to stop us from creating those memories. Having a passion for the Central Coast wine region, family and personal growth, the next step in my career was to help others create what I have been so fortunate to receive in my life.
Working as a real estate agent in Paso Robles allows me to have a more flexible schedule so I can be with my family and also allows me to utilize my ability to be self motivated. In this career, I get to help others, explore the back roads of North County and create whatever I want to for my family. There is nothing more important to me than family and personal happiness. I hope to help anyone I can in whatever way I can.
Michael Aanerud 's Listings
#NS18277014 | Single Family Home
#NS19027809 | Single Family Home